April 20th,2016
Who said young girls cant have or run businesses?? If you're among the people with such a myth,you are most probably fooling yourself.Over 30 young girls aged between 13-18 years who'd formed 6 groups gathered on 16th April 2016 at kLab for technovation challenge Regional Pitch.
3 new school successful tech entrepreneurs: Louis Antoine Muhire, Patrick Buchana and Jean Niyotwagira as panel of the jury and H.E US Kigali Ambassador Erica J. Barks-Ruggles as the guest of honor, they all participated in full swing.
How often have you stood in the crowd to pitch your business ideas,moreover in front of experienced jury? I can bet, the majority and fear to even give it a try. But these young girls did it with amazing ideas.
6 groups of young girls boldly and eloquently pitched their ideas, namel,
HeLIFE
, an app that tracks if retail products are fake or not using bar code scanning technology.
Lighten Me
, a matching app of unexperienced young people with mentors in technlogy.
iShop
, an app that connects farmers with nearest customers to eliminate all distribution channels in the process from harvesting a particular crop till it reaches the market.
Go Green
an app+device that is to be installed in cars' engines to track the amount of carbon emitted on the atmosphere.
Global Rock
, a medical app that gives real time information about most trending epidemic diseases and general health information.Last but not least
Health Medical Care
,a medical app for interactions among doctors and their patients.
Only 3 teams were to be selected as grand winners by a panel of jury for the next round of technovation challenge on the global level. Global Rock, iShop and Go Green were selected respectively. The jury based on different parameters such as innovation,team perspective,market feasibility and realities,... to mention a few.However the 1st grand winner Global Rock was selected by the jury unanimous votes.
The panel of jury critically emphasized to the grand winning teams that: "Though selected,it does not guarantee overnight success on the market.'' "You still have a long way to go..." Patrick Buchana added. "For the remaining teams that are not grand winners, it does not mean that your ideas wont succeed in the market place. You're still young, keep ambitious and put in actions for your ideas.." Louis Antoine Muhire advised.
"Given the fact that 67% of entire global businesses are owned by women. As young girls, this means you can increase the number ceaselessly. If other women can do it, you can do it and your competitive advantage is that you're young." H.E US Kigali Ambassador Erica J. Barks-Ruggles emotionally said, in her commencement speech for this event.
''Truth be told,you cant teach an old dog new tricks. This is why we've been engaging young girls in technology and help them participate in such challenges to unlock their full potential. At the end of the day, we need an increasing number of women doing businesses here in Rwanda.'' Those are quoted words uttered by Emma Ndoringoma and Murekatete Marie Claire, some of the Rwanda techwomen alumni and technovation challenge mentors who participated in this event.
All big up goes to all girls that participated in this challenge and the panel of jury that invaluably spent roughly 5 hours in this event as a result turning it into a colorful event.
However, a wake up call goes to all other entrepreneurs who're slow learners. Be aware of young kids scattered all over the world who've have breakthrough ideas and are tirelessly working on them to change how things(your businesses) are done today. Learn as much as you can, as fast as you can,because you can anytime be wiped out by disrupting innovations of young people, these young girls that participated inclusive.
The challenge is a global technology entrepreneurship program and competition for young women that put together throughout an intensive 3- month, teams of young women to imagine, design, and develop mobile apps, then pitch their "startup" businesses to judges and be able to sell it in their markets.
Rwanda techwomen are Solange Tuyisenge, Chantal Iribagiza, Neza Guillaine, Angel Bisamaza, Enatha Mukantwari, Murekatete Marie Claire, Emma Ndoringoma, Francine Gatarayiha, Umutesi Veronique , Gahongayire Anatole, Winnie Ngamije, Diane Ukwishaka, and Placidie Benamahirwe.
Neza Guillaine and Murekatete Marie Claire are technovation challenge coordinators in Rwanda. Notably some of the Rwanda techwomen are technovation challenge mentors.
Roughly 80 people attended this event, young girls also inclusive.
April 13th,2016
Do you have what it takes to be an entrepreneur? Would you like to learn to develop your own business and marketing strategy? The nFrnds Entrepreneurs Fellowship partnership with kLab is launching in Kigali on May 8th will provide hands-on entrepreneurial experience, training and mentor-ship to selected graduates who would like to develop their skills in marketing, sales, business development and more!
For more information and how to apply:Click here. (No technological background required)​.
April 06th,2016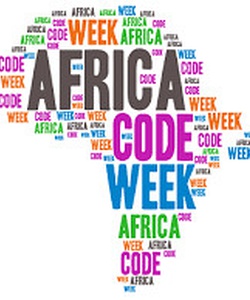 During October 5th - 9th last year, the Africa Code Week took place in Rwanda. Over 800 students at five primary schools had been taught in programming. In order to have the proper IT equipment at the school sites specially equipped buses from RDB had been provided.

Have a look at the following video here to see what happened in that week. The initiative was facilitated and organized by kLab.

Due to the positive acceptance and feedback given on the initiative kLab and Gira ICT organized a second, similar training that took place from December 14th - 17th: during their holidays over 400 primary students were also trained to code using Scratch 2.0.
This year April 2th another training took place in Kigeme refugee camp at Nyamagabe: kLab in partnership with Refugee Girl Need You trained 84 teenager girls and 15 trainers.
In the long run it is intended to train at least 100 refugee girls and 25 trainers from each camp in Rwanda on how to code. Despite the initiative one of the main challenges remains: lack of access to computers at the camp sites. If this is not overcome refugees will be left behind when it comes to digital literacy.
All mentioned activities of Africa Code Week above could only happen thanks to the strong support of the following two organizations: SAP and Galway Education Center.