May 18th,2018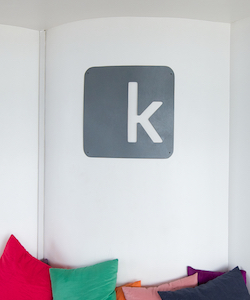 Company Data
Company Name
: KHENZ
Office Address
: MANU PLAZA, 4th Floor, CH.7
,Kigali, Rwanda
Company Email
: info@khenzlive.com
Company Phone
: +250 788 854 212
Company URL
:
http://www.khenzlive.com/
Company Facts
Type of company: smart transport
Left kLab: July 2015
Number of employees: 1-10
Summary
A Rwandan Technology company that fosters convenience for travelers as a trusted, intelligent partner. We provide a Digital Transport Management Solutions (i.e e-Ticketing), a secure access to bus tickets for long distance Bus Operators. We also ensure tracking goods moving from one point to another on our partner companies across the entire country. Startup in detail The technology allows travelers/commuters to book, issue and pay for Bus tickets up to a week or more prior to travel, on Point of Sale, online, using Android or iOS mobile apps, or via USSD.
Since 2013, KHENZ technology replaced physical transaction management systems for bus Operators, and thus speeding up standard business procedures and controls operations more effectively.
Companies that use KHENZ services consequently see lower operating costs and a more controlled service distribution. Mass centralization of consumer data also allows for company-wide analytics on efficiency and sales in real-time. This technology is easily scalable into diverse geographies and will present new opportunities for investment in expansion beyond Rwanda.
April 28th,2016
Company Data
Company Name: SafeMotos
Office Address: SafeMotos, ORN Campus, KG9, Kigali, Rwanda
Company Email: info@safemotos.com
Company Phone: +250783110021
Company URL: http://www.safemotos.com/
Company Facts
Type of company: smart transport
Left kLab: May 2015
Number of employees: 1-10
Summary
SafeMotos is is a safer Uber for African motorcycle taxis. SafeMotos pulls sensor data from drivers equipped with smart phones to measure deceleration and speed management then only connect customers to drivers above a certain threshold.
Startup in detail
SafeMotos makes it easy and safe to be picked up by a moto. Using a smartphone application, customers get picked up from any location of their choice using either SafeMotos Android app or SafeMotos IOS app.
Customers can easily pay from their
SafeMotos
wallet which can be connected to mobile money cash, and credit cards, with affordable prices being determined by distance driven. Drivers give better customer service because of promotions for good performance and because customers can review them.
Innovatively, SafeMotos makes use smartphones sensors to keep customers safe. By pulling sensor data from driver's smart phones SafeMotos is able to measure acceleration, breaking and top speeds so only the best moto drivers get connected to customers.
CNN thinks SafeMotos is the African tech startup company to watch in 2016. SafeMotos has performed more than 20,000 trips in Kigali.
April 28th,2016
Company Data
Company Name: Academic Bridge.
Office Address: Muhima, Kigali RN3.
Company Email: info@academicbridge.rw
Company Phone: +250788306963
Company URL: http://www.academicbridge.rw/
Company Facts
Type of company: ICT Education.
Left kLab: June 2015
Number of employees: 1-10
Summary
Academic Bridge is a tech education startup. It develops an information management platform for schools, parents as well as guardians to easily monitor the performance of students and get real time data about students.
Startup in detail
Academic Bridge is a web based platform as well as android application built and developed for schools with different modules such as: student and staff records; academics records; student and staff attendance list; students discipline and test results, finance administration, online enrollment, timetable builder and an SMS integration.
The platform enables schools to efficiently collect, process, manage and share students' information and data.
Academic Bridge strives for parents engagement and full commitment in education of their children. Research shows that the more parents engage and commit to their children's education, the more efficient and effective the education sector becomes, of which is one of most crucial contributing factors of Academic Bridge of leveling up the Rwandan education sector thus an inclusive education sector for students, teachers, school administrators and parents as well as guardians.
Academic Bridge gives the leverage to parents/guardians to use their mobile phones to get instant real time and accurate students' information from the school where their school is enrolled.
Currently Academic Bridge is being used and has been adopted by 9 schools with 6300 students record in the system.