October 25th,2012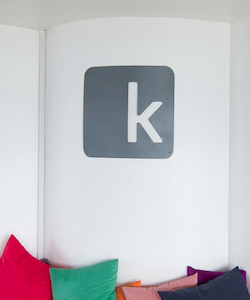 Expectations while joining kLab
When coming to kLab, there is one thing in mind, a space to think and collaborate. My expectation in the space was to find people that could work within our startup company Zilencio Creativo's project and bring it to life. Coming from a technical background with a passion for branding I needed people with programming skills to team up with so that we harness our efforts and create an impactful product.
kLab environment and culture
kLab is a serene environment for developers, IT enthusiasts and interested parties of a growing ICT community in Rwanda fostering intellect and entrepreneurial spirit. "The space gives one a peace of mind to work, providing a professional space to engage with other tenants and experienced mentors" says Ara. kLab brings like-minded innovators together and give them the resources they need to explore their ideas, learn from each other, and develop innovative solutions. kLab is a technology space enabling ambitious entrepreneurs come together and develop their trailblazing ideas into successful businesses.
Opportunities and exposure at kLab
Ara's startup company, Zilencio Creativo emerged as the 2012 finalist for the Startup World competition in Kigali. "As we prepare ourselves to travel to Sillicon Valley to compete globally, we are working hard on our winning crowdfunding project prototype" says Ara. My company was also selected to be part of local ICT companies that went to showcase their products at this year's ITU Telecom World in Dubai, with this our team considers this opportunity and award possible only by the exposure provided by kLab.
With people you create experiences; kLab is such a space to provide you with both an experience and a community to engage with. For any technology person out there, for any person who has an idea that can get into the ICT field, I recommend to join the kLab community.
September 13th,2012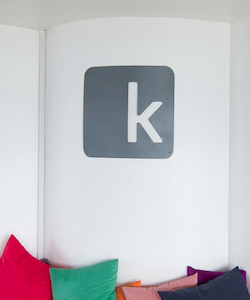 Sean Stapleton, an American local resident donated technical books to kLab. Sean is a freelancer software developer who has been living in Rwanda for 2 years. The books he gave cover topics such as; foundation of computer Science, several programming languages. He also gave technology magazines and journals covering latest global tech news.
This was done in the spirit of promoting collaboration, one of kLab's core values being fostered among its community. The kLab community believes that through collaboration, sharing informative resources and openness, the growing Tech community in Rwanda will keep achieving a lot towards the nation's aspiration to become a regional ICT hub.
The kLab community really appreciates Sean initiative and is looking forward to other initiatives that would nurture the Rwandan Tech community.
May 21st,2012
We are happy to announce that kLab will be opening on a limited basis starting May 28th. This is a Beta release, some things aren't quite done yet, some edges are still a bit rough, but we are pretty sure you'll still find it pretty awesome. Thanks to BSC we have some fast internet, and thanks to RDB we have some incredible space for you to work in. (have we mentioned the view is dazzling?) Most of all we have the start to a great community from the dozen members who got admitted in the first round.
Things have been moving so quickly that we haven't yet had a chance to hire a general manager to run the space full time, so during this Beta period the kLab will be open Monday through Friday from 9:00 AM to 5:00 PM. Once we fill our general manager position then we will adopt the extended hours we are aiming for.
If you are a tenant or mentor who was accepted in the first round, you are welcome to kLab starting Monday the 28th. We hope to see you and look forward to meeting you all and hearing about your projects. You can find the kLab on the 6th floor of Telecom house just as you exit the elevators.
If you applied after the first deadline, fear not, we will be processing new applicants in the next few weeks!